The term "slime" is commonly associated with a children's plaything. In contrast, this expression is rap lingo. Based on the context, the word "slime" can have several different connotations.
As with "brother," "buddy," "homie," "son," "fella," and "mate," slime can mean a wide range of individuals. However, there must be a strong bond between you and this guy. It's also a euphemism that males frequently utilize when referring to a nearer friend or partner.
Besides, a person who has a high level of coolness in another person's eyes can also be referred to by this word. As a general rule, this slang term is used to praise a single individual.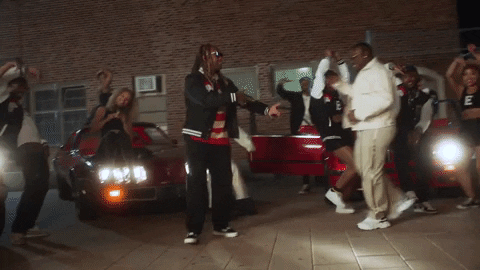 A "slime" is someone who is loved and admired, such as a companion, sibling, partner, or homeslice. The most common places you'll hear this term are in rap music and the web, particularly on social networking sites.
Among the earliest applications of "slime" in social media is a tweet from rap artist N.O.R.E. in 2009. In the year 2010, this word entered the lexicon of many individuals as a way to describe those who are loyal to them and credible, because of its widespread use throughout rap music.
If you prefer to say "dawg" instead of "slime," that's fine, too. Nevertheless, many folks utilize it in a boastful fashion on social media platforms such as Twitter, TikTok, and Instagram to flaunt their closest friends.
Remember, take caution while employing the term, as it is likely to be misunderstood by those who are not acquainted with it, as the word "slime" is commonly associated with derogatory connotations.
Slime Examples:
"William serves in the armed forces and he's a slime".
"Slime, what are you up to? Do you want to go outside and play some soccer with me?"
"My friend Roger was raving about you at McDonald's, and I just got back there. Definitely, dude. He's my slime guy".
"The A is where I'll be banging it with my slime, so watch out!"
"Yeah, it's slime shit, lil' baby, put diamonds in my nose – Lil Uzi Vert, New Patek".
"Lil' slime in that bitch, that's slatt for slatt – Jack Harlow, WHAT'S POPPIN (Remix)".
"Roll with my slime, yeah, that my lizard – Gunna, Oh Okay".
"You should get down with this slime shit – Young Thug, With Them".
Final Words
I hope you should now have a good grasp of the meaning of the word "slime" in the context of rap. Don't keep this article to yourself; tell your fellow musicians about it if you found it helpful. Also, don't be shy about bringing up this term the next time you're chatting with your pals, either. Thanks for reading this blog post till the very end. Until next time, happy reading!
Read More:
What Does Back End Mean in Rap?
What Does Unorthodox Stand for In Rap?