In an age where content is at an unprecedented scale that humans cannot comprehend, social media is centered around capturing and diverting attention, tracking it through clicks, likes, shares, and recorded visits, and monetizing that attention. Whether you are scrolling through Facebook news feeds, trending tweets, or the top images on Imgur, most content passes by without much impact.
Users may use Not Safe For Work (NSFW) to filter out websites that may contain inappropriate content, such as sexually suggestive images.
What Does NSFW Mean
The acronym NSFW is a warning when internet content is considered inappropriate at work, webpage, video or in public.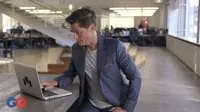 It is used to refer to material on the internet that should not be shared at work because it contains some things that could be offensive,
For example pictures of naked people.
Warning: many links are NSFW.
In short, NSFW indicates that you should not look at this content on a work computer or in front of other people unless you are okay with risking a conversation with HR.
In the beginning, NSFW was meant to warn about sexual content, nudity, or violence, but has evolved into a range of sensitive and potentially triggering content. There are many places on Reddit that add NSFW tags to images or links that might be offensive, even if they are contextually innocuous.
The term "NSFW" can refer to the following:

Not suitable for work.
Inappropriate Content
Warning for Web Content
No Sex Until Marriage.
Unsafe to view.
Sexual Content
Adult Content
Explicit Content
Content Warning
Inappropriate Material
What Does NSFW Mean In Texting
NSFW stands for "Not safe for work". It is a term used to describe video, photo, or post content that contains violence, sex, or other content that may not be suitable for underage viewers.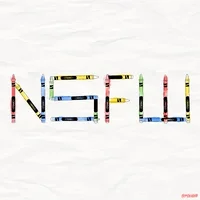 Many websites now allow users to block content deemed NSFW, such as nudity, sexual content, or graphic language. The content may be blurred out and you have to click on it to see it. Some sites have begun to offer users the option to block NSFW content.
What Does NSFW Mean In Social Media
In Snapchat, WhatsApp, Facebook, Twitter, Instagram, and TikTok, NSFW is commonly defined as "Not Safe for Work.".
When content contains mature or sexually suggestive content, it is marked as NSFW. Social media accounts often warn you before you click on something with the phrase "NSFW" (not safe for work). You might see this in headlines, links, hashtags, and introductions to articles.
What does NSFW mean in dating?
"Not Safe for Work."
What does NSFW mean on Youtube?
It means "not safe for work" and often forms a warning to viewers, urging them to use discretion when viewing the post or image.
Other Meanings of NSFW
Not Safe For Wife
Not suitable for work
Not So Work Friendly
Text Slang Examples of NSFW
Example 1:
"Be aware that this video is NSFW. Make sure the kids are outside before you open it!"
Example 2:
me seeing nsfw art on my timeline after following nfsw artists pic.twitter.com/xibxGEIaM9

— LuLu 🔥🗡 (@slut4pol) August 8, 2022
Conclusion
There is a new meaning to NSFW in the age of digital. This acronym warns other people against NSFW content that may include nudity or violent content.
NSFW information is frequently found in movies, TV shows, Pictures, Audio, Video Clips, and even SMS messages. NSFW content only serves if it precedes objectionable information. Don't send NSFW material if it bothers them.
Read More:
What Does MBN Mean In Texting? (Uses & Example)
What Does CTFU Mean? (Uses & Examples)
What Does GMFU Mean In Text Message? (Uses With Examples)