What does ML mean? We'll tell you exactly what ML stands for, so you can use it in your own conversations. We'll explain the abbreviation ML in detail in the following article, as well as give you examples and a definition.
What Does ML Mean?
There are a couple of popular meanings for the word ML, including "Mobile Legends," "Machine Learning," "Money line," and "More Love."
In texting, acronyms are easier to use. When you're texting, ML is a good way to refer to your loved one quickly. It's only two letters!
With acronyms like ML, you can text even when you are busy, because they make texting quick and easy.
What Moes ml Mean in Texting?
ML is typically used as a close to an informal conversation between close family and friends when it means "Much Love."
What Does ML Mean in Gaming?
Mobile Legends (ML): Bang Bang, also known as ML or MLBB, is a mobile multiplayer online battle arena (MOBA) game from Moonton, a subsidiary of ByteDance.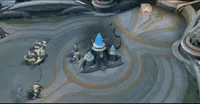 Other Meanings of ML
Make love
Male lead
My Love
Medieval Latin
Milli liter(s)
ML Examples in Text Slang
Example 1:
Y'ALL WE HAVE A NEW LONG-HAIRED ML!!! pic.twitter.com/S1KnfUF8ZE

— Daily Manhwa Boys (@dailymanhwaboys) August 18, 2022
Example 2:
John– Have a wonderful birthday, ML! I love you!
Bia– Thanks a million, honey. You're the best.
Conclusion
If you enjoyed this post, please share it with your friends and family.