Are you struggling to figure out what someone said when they dropped a "dw" on Snapchat or texting? We've got you covered! We'll walk you through what it means on Snapchat and other platforms, how it can be used, and what it might mean differently in some circumstances.
We'll explain what "DW" means and how you can use it in your messages to make a conversation a little less tense.
What Does DW Mean
In English, it means "don't worry." It can be used to express an urge to relax or to stop worrying.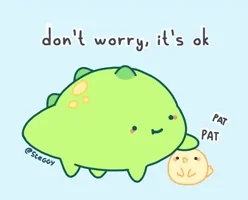 For Example:
"dw about it" or "dw too much."
The term is common in text messages and chat apps like WhatsApp and iMessage, as well as on social media websites like Twitter and Instagram.
What Does DW Mean In Text
Online and over text, "dw" usually means "don't worry", "dear wife" or "darling wife"
In texting, on Facebook, or on Instagram, you'll often see dw used as a substitute for "don't worry", "dear wife" or "darling wife"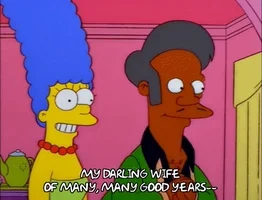 What does DW mean on Snapchat?
On Snapchat, dw stands for "don't worry."
In most cases, "don't worry" is shortened to "don't worry about it." There are a few other fringe cases where it might mean something else, but in the vast majority of cases, it's usually someone telling you not to worry. In addition, there is no difference between "dw," "Dw", and "DW."
Example:
John: Unfortunately, I am unable to meet up with you tonight because I have to attend a test practice.
Leo: Dw! Let's plan something for Next Friday.
Using oF DW for Dear Wife or Darling Wife
If you are a married man and want to refer to your wife when typing a message or comment, you can use the abbreviation DW as an easy way to do it. As a husband, you can also use the shorthand for Dear Wife or Darling Wife, that is, DW, when mentioning your wife to friends.
Other Meanings Of DW
Distant Worlds 2 (For Gamers)
Doctor Who
Darling Wife
Dead Weight
Distilled Water
Dust Wrapper
Dora Winefred
How to Using of DW
DW is an informal slang term that you can use to describe a situation instead of saying "don't worry." Use the lowercase letter "dw" when using it in conversation or social media.
DW can be used in the following ways:
Dw, I'll handle it.
DW about the Exams for now.
Text Slang Examples of DW
Example 1:
Lee: "Are you going to dinner tonight?"
Zee: "I'm coming. Dw about me."
Example 2:
"DW, today is your special day, and I want to wish you a lifetime of happiness."
Example 3:
hes durnk he wont notice dw#ikeakuma #voxike pic.twitter.com/scomFfRJLt

— soba (@19040729A) August 26, 2022
Friend sad!?!? Dw meow meow on his way to brighten up your day pic.twitter.com/HKHOKKSbGv

— Namjoon's wife⁷ (@Healinghours7) August 26, 2022
This magic phrase can do wonders when your best friend is in trouble. It helps you calm down. So you should use it the next time your best friend is in trouble.