Teenagers always seem to have their own unique vocabulary regardless of the language used.
Some teen slang words come straight from famous musicians and actors, while other words come from viral videos, social media posts and other funny things on the internet.
We'll explore 150+ popular slang phrases used by teens today.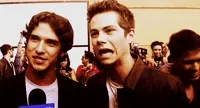 Top 150+ Popular Teen Slang Used in 2022
Adulting
To grow up and act responsibly.
Aesthetic
Vibe.
All the _
A positive exaggeration to show strong feelings.
A mood
A relatable feeling or situation.
Amped
Very excited.
And I oop
When someone says something unexpected or provocative.
Bae
Short for "baby." It's a term of endearment for a significant other, such as a girlfriend or boyfriend. It stands for "Before Anyone Else."
Basic
Non-complimentary way of saying someone is only interested in trendy or popular things.
Beat
To have a full face of makeup.
Bet
Agreeing with someone. A response when someone challenges you.
Big Yikes
A more intense form of the word "yikes."
Bih
Shortened form of the word b*tch.
Blessed
Feeling fortunate.
Body count
The number of people with whom someone has slept.
Boots
Adding "very" or "a lot" after a verb or adjective means "very much."
Boujee
Rich or Acting rich.
Bounce
Leaving suddenly.
Bruh
Casual nickname for "bro."
Bye Felicia
An expression used to dismiss someone.
Cap or Cappin'
To lie about something.
Chad
A hyper-masculine and overtly sexual young man.
Chill
Calm down, hang out.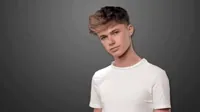 Coins
Reddit users can use this currency to buy awards for other users.
Cray
Meaning crazy.
Curve
To reject someone romantically.
Clap back
A comeback filled with attitude.
Cringey
Embarrassing.
Dad or Daddy
An older, attractive male.
Dank
Meaning "really good."
Dead
When someone is euphorically happy.
Ded
A word used when something is really funny or embarrassing.
Down in the DM
Make plans for an upcoming sexual encounter via social media or texts.
Downvote
If a user thinks a comment or post does not contribute or is off-topic, they can use the virtual thumbs down.
eBAE
Relationship with someone you met online.
Eboy or Egirl
Active internet users, emo, punk-rock.
Extra
Describes over the top or dramatic behavior.
Facts
This is a nice way to acknowledge someone who made a true statement.
Fam
Closest friends / Family
Fandom
The act of being a fan of something, or a group of fans.
Related: 50+ Teen Slang Words Meaning Every Parents Should Know
Finesse
To smooth things out.
Finished shampoo and conditioner simultaneously.
A person posting expresses depression, anxiety, or suicidal thoughts.
Finna
Means "intend to" or "going to".
Finstagram or Finsta
Finstagrams are intimate spaces intended for a small audience of friends, where followers are kept low.
Fire and Straight fire
Something is really good, cool, or amazing.
Fit
The shortened version of outfit.
Flex
To knowingly flaunt and show off.
Gag
A joke.
Gassed
A person who has had too many compliments and is full of themselves.
Ghost or Ghosted
Ignoring someone on purpose.
Goals
Inspire can also be an expression of jealousy.
Go Off
To encourage a choice, or to support a rant or ridiculous behavior that's already occurred.
Gucci
Meaning good or cool.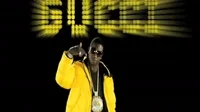 Hangry
The feeling of being angry as a result of being so hungry.
Heard
Understanding a topic in depth.
Heart Horny
Desiring a romantic connection.
Hentai
Anime pornography.
High-key
Let everyone know – the opposite of "low key".
Hits different
A situation in which something is better than it normally would be due to different circumstances.
Humble brag
A person complains about their life while sneaking in a brag.
Hundo P
Short for 100% sure or certain.
Hunty
Equivalent of friend but said with attitude.
I had pasta tonight
Suicidal thoughts, depression, or anxiety are expressed by the person posting.
I'm weak
Meaning that was funny.
Internet friend
An internet friend who knows them better than anyone else.
iSAD
Internet separation anxiety.
It's lit
Meaning it's cool or awesome.
Karen
This term is usually used to describe an entitled mom who constantly requests to speak to the manager.
Key or Major Key
Meaning something that is essential or important.
Kiki
Party.
Left me on read
When someone opens your text or private message but does not respond.
Lewk
A signature physical trait, appearance, or a specially and carefully constructed outfit
Lit
If something is amazing, exciting, high-energy, or otherwise great, it can be described as intoxicated or drunk.
Low-Key
They don't want everyone to know what they're saying.
Meal
Someone who is extremely attractive.
Mom
The responsible friend.
Mod
A chat site moderator is usually a volunteer or another user.
Mood
Used to express something that is relatable.
Mutuals
Following each other on social media.
Netflix 'n Chill
Under the pretense of watching Netflix/TV together, but actually planning to meet for "making out" or sex.
Netfly
Refers to someone who is "cool" on the internet.
No cap
It is equivalent to saying "don't lie.".
Okurrr
The act of putting someone in their place by affirming it.
OK, boomer
Old, out of touch, resistant to change. Baby Boomer.
On fleak
On point, nice.
Out of pocket
Something is out of control.
Related: What Does WYLL Mean on Social Media? (Uses & Examples)
Oof
When a character dies, the oof sound is typically used as a response when you don't really care but should say something.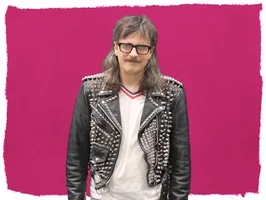 Parasocial
When social media influencers have unhealthy relationships with their fans or encourage them to do so.
Periodt
Emphasizing a point.
Phubbing
Instead of paying attention to someone, you snub them.
Pull Up/Pulling Up/Pulled Up/Pullin' Up
To invite someone to meet you or to let them know you have arrived at their location.
Ratchet
Typically used to describe an uncouth individual.
Reality shifting/Lifa
In fictional plots like Hogwarts or Twilight, people talk about projecting their consciousness into an alternate reality.
Receipts
Past social media or text conversations often reveal a person's hypocrisy.
Rule 30
What has been seen cannot be unseen.
Rule 34
It is possible to make pornographic content out of any topic.
Salty
To be bitter about something or someone.
Same
Your response to something you have in common with someone, whether sincerely or sarcastically.
Savage
Meaning it's cool or awesome. Unafraid of the consequences or repercussions of doing or saying something outrageous.
Shade or Shading
A sneaky action toward someone or something. "Throwing shade" is sneaky.
Ship
Short for "relationship."
Shipping
Wanting two people to date.
Shook
Being confused or in utter disbelief.
Sip tea
To mind your own business.
Sis
When you say "Sis," it means a lot of drama unfolded and there's a great deal more to the story. "Sis" may also be used as an endearment toward friends.
Skeet
To ejaculate.
Skurt
To leave a place.
Slaps
Strikes you as good.
Slay
Meaning someone is succeeding.
Sleep(ing) on
Ignoring something.
Sliding into DMs
Inviting someone to 'hook up' via direct messaging.
Smash
To have casual sex.
Snack
A way to describe an attractive individual.
Snatched
Meaning well-styled or attractive.
Sorry to this man
When you don't know who a person is (either because you genuinely don't know who they are or are pretending not to know them in a way to diminish their existence).
Spill the tea
To "spill" the gossip.
Squad
Friend group. Squad is also an app.
Stan
A combination of stalker and fan. It can also be used to convey tame support for a person or cause.
Suh
A shortened version of what's up.
Sus
When someone is acting suspicious or shady.
Swerve
To avoid something.
Swole
Extremely buff or physically fit.
Swoop
To be picked up by an automobile.
Tea
Gossip or talking behind someone's back.
That's a choice
It's your decision.
That's on __
Used to say we didn't need to discuss that anymore because it's the truth.
Thicc
No matter what shape or size you are, looking good in your skin is important.
Thirst trap
Posting a flirtatious picture or message on social media.
Thirsty
Being desperate for attention or something else. Often used in place of "horny."
Throw shade
Saying something unpleasant about someone or giving them a nasty look.
Trash
Something absolutely unacceptable or terrible.
Turnt
Hype for a party.
Upvote
Users can use virtual thumbs up to approve posts and move them to the top of the site by showing their approval.
V
Shortened form of very.
Vibing
Relaxing and having a good time.
VSCO girl
This is a type of picture/video you can post through the VSCO app.
Wig
To refer to something that is amazing.
Wig snatched
Exposing someone to reveal the truth.
Woke
Highly aware of social issues.
Yaas
An enthusiastic way of saying yes.
Yeet
A very strong word for yes.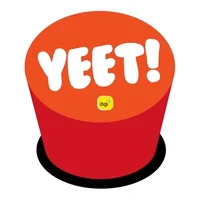 Zaddy
A well-dressed, attractive man.
Zoomer
Gen Z.
Teen slang and modern life are connected, as you can see. According to slang-words.com, Internet slang was created as a way to save keystrokes.
We use a variety of resources to create terms, including Bulletin Boards, AIM, Yahoo, IRC, chat rooms, emails, and text messages. Netspeak (Internet language) is hard to understand, even though we don't type as much complete words. Teens speak in code just like computers—now perhaps their slang will be more obvious!
Teenage slang words are often confusing to parents, but now you can be on fleek as an expert English language learner.
Understanding teen slang isn't just about the bad words anymore. The key is to understand the motivation behind their actions as well as their vocabulary.
Related: What Does FS Mean? (Uses & Examples)