One must work hard in order to succeed. Hard work never goes unnoticed. In this section, you'll find some slang words related to the concept. In this era of digitalization, adults are coping up with the current challenge of understanding slang words. They are nowadays trending on social media, digital marketing or memes etc among teens.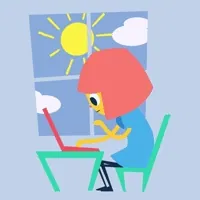 For instance, have a look on these:
He was fed up with his workaholic brother.
He has been a workhorse in this organization despite having his personal life's problem
Have you heard someone saying the above bold-letters words around you but couldn't get what they mean? Well there is no need to worry about it. This article will tell you about it clearly. So that you could not only be able to get their meanings but also be able to use these words in your conversation.
How To Use Slang Words For Working Hard
Extra mile (noun) – to go beyond expectations
(Eg.) He is so dedicated towards his work, always ready to go the extra mile for his assigned tasks.
Workaholic (noun) —– a person who works compulsively
(Eg.) Workaholics have a lot of bad habits that can hinder good health like they have poor sleep schedules.
Workhorse (noun) —– a person who handles most of the tasks in a team
(Eg.) He is the family's workhorse and is a driver.

All- nighter (noun) —- a session that goes throughout the night
(Eg.) The ball party turned into an all– nighter.
Dog eat dog (idiom) —– to refer to a situation of high competition where people are willing to harm each other just to succeed
(Eg.) Politics is a dog-eat-dog game.
Buckle down (verb) —- set to work seriously
(Eg.) I'd better buckle down to my new project.
Grind (noun) —– Slang for a job that is hard but persistent
(Eg.) "Keep grinding!"He bucked up his team members.
Swot (verb) —- An academically persistent person in British slang.
(Eg.) She swotted for her A levels.
Hustle (verb) —- The act of giving one's best effort and persevering until the end
(Eg.) She hustled her pets into the cage.
Eager beaver (noun) —- A proactive and dedicated worker
(Eg.) Being an eager beaver, he is not liked by his colleagues very much.
Knackered (noun) —- Overtired after a hard day's work in British slang.
(Eg.) He was too knackered to join his friends on the field trip.
110 percent (noun) —- Working hard or doing your best is referred to as 110 percent
(Eg.) Let's give our 110 percent, we are going to get the winner trophy today!
Bust one's butt (verb) — to work hard until one is exhausted
(Eg.) . Unfortunately, I have another problem here before I can bust your butt.
Hard yakka (noun) —— A term used in Australia to describe very intense work.
(Eg.) Hard yakka would not harm them.
Smoko (noun) —- Australian slang for a break from work
(Eg.) " I'm on Smoko, so don't bother me", she cried.
Final words
Learn these English slang words and their meanings to sound like a native. You can use this as a dictionary of American slang!
Read More:
What is Slang? Definition & Examples of Slang
150+ Popular Teen Slangs With Meanings
What Does Kekw Mean In Twitch Chat & Gaming? (Uses & Examples)